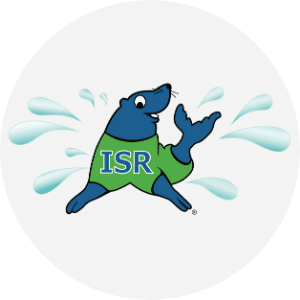 ISR Swim Program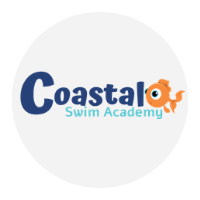 Learn to Swim Program
At Coastal Swim Academy, we offer ISR and traditional Learn to Swim lessons because we know that every family is unique.
Even though ISR and Learn to Swim programs have different approaches, their goal is the same: create safer swimmers and families in and around the water.
If you can't find a class that fits your schedule, call us at 281-916-0550.
Owner & Aquatics Director

Unfortunately, in August of 2007, my family experienced the worst tragedy known to parents. My precious daughter and twin, Mallory, drowned at the age of 14 months. The unthinkable had happened to us and we were devastated! I had not heard of ISR back in 2007. I wish I would have known about these life saving skills that infants, toddlers and kids learn through ISR. I had been through a tragedy myself and knew I must educate parents about ISR!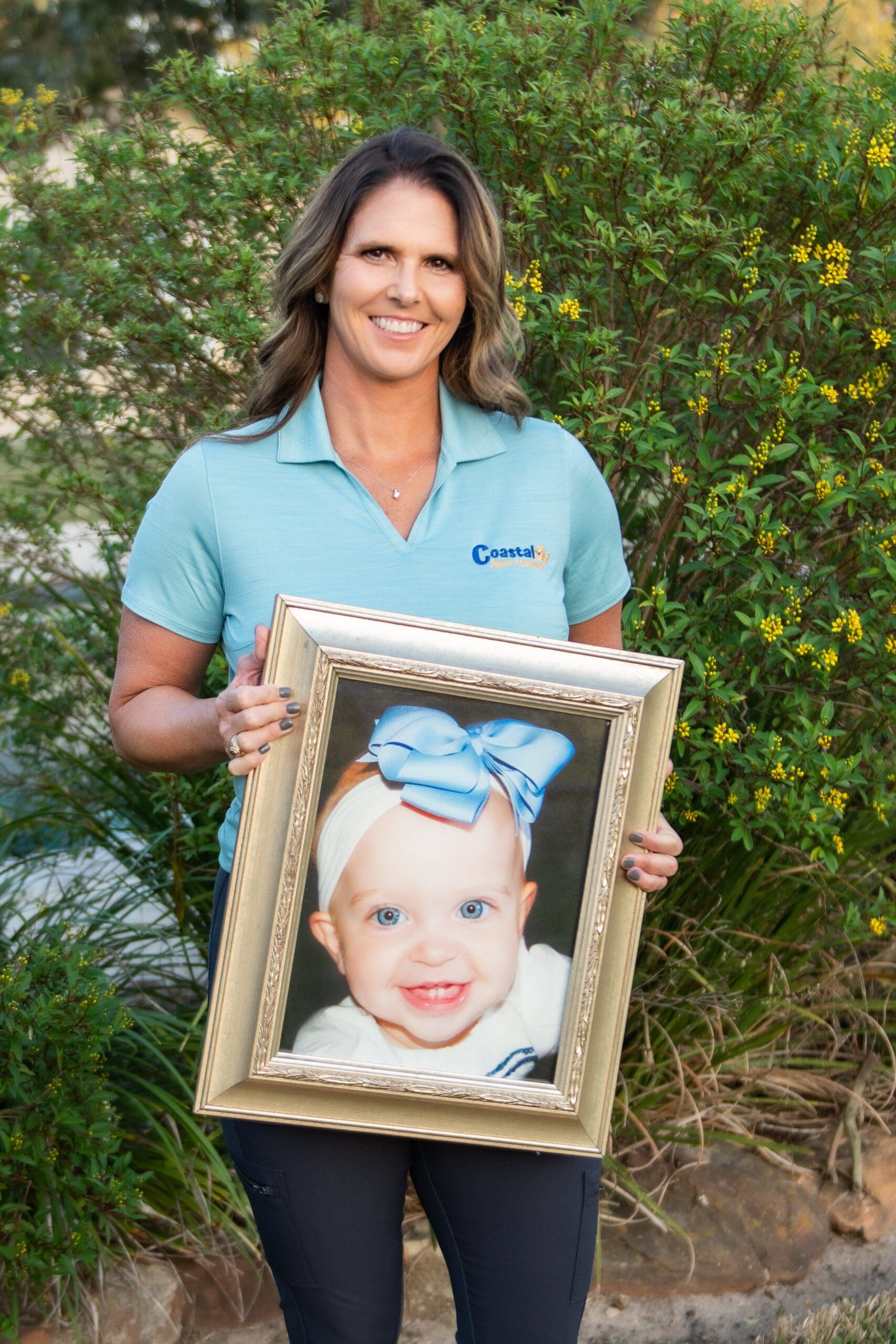 What Level Should I Register My Child In?
Take the Quiz Below To Find Out!
Why Choose Coastal Swim Academy?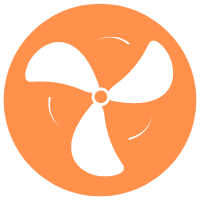 The Best Air Quality
We use cutting-edge air filtration systems and UV purification. Our state of the art, dehumidifier, will keep you very comfortable.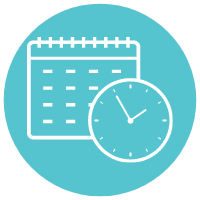 Year-Round Lessons
Our indoor facility allows us to provide swim lessons rain or shine. Swimmers improve upon skills all year long!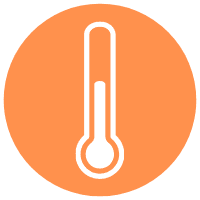 Comfortable Heated Pool
We have a climate-controlled water temperature of 90 degrees. No one will get cold or chilly after getting out of the pool.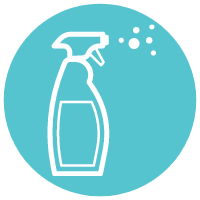 Cleanliness is Key
Your safety is our focus, that's why we have a specially outlined plan to keep you safe at lessons during COVID-19.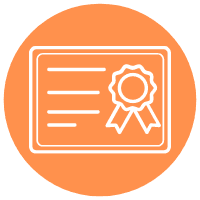 Trained Instructors
ISR and Learn to Swim instructors go through rigorous training to ensure that each instructor provides high quality lessons.
What Families Have to Say
Emily is absolutely amazing with our daughter. She is patient with her and always finds a way for her to enjoy her lessons and leave happy. I am so grateful for the the amazing work she is doing with all of the children she teaches.
Emily Foreman is extremely attentive, patient, and loving. She truly cares for our child's safety and is very committed to her job. We have highly recommended her to several people already.
Emily is amazing! My children love her and have learned so much. She is a great communicator and it is evident that she is passionate about instilling the skill benefits of ISR into each child she instructs. I feel confident that by the end of our first round of lessons, my children will have the skills to make life saving decisions in the water if they ever need to. I can't recommend Emily enough.
It's so crazy to see Avery learning the skills and already starting to do them on her own in less than 2 weeks. Avery is so comfortable with Emily and I really think that helps.
Emily Foreman has a great personality and love for kids. She has worked absolute magic with my stubborn son. I feel so much better knowing he has the skills he needs to survive if he falls into the water. Emily has the sweetest, most patient heart. You can tell how much she loves children and this program!
Emily has been a trusted instructor to our family for several years and we recommend her to anyone who's ever inquired about ISR. Her teaching style is loving, thorough, and effective. She always has been a joy to work with and she is very clearly passionate about her work.
First of all, I would have given a 5. Emily Foreman is off the charts! I was taken with her on day 1 simply because of how she held my grandbaby and interacted with her. She has a gift and she is clearly using it properly. We put up a pool fence, but that doesn't cover when we have a lot of people around or when we are out where there may be water. ISR has provided us that additional layer of security and peace of mind. I recommend and promote ISR at every opportunity. I recommend Emily Foreman every time as the local ISR instructor. If you watch her one time, you will understand why. We look forward to going back in the spring for swim float swim with Emily.
My son's instructor is Emily Foreman. I could go on and on about how awesome she is. She is very, very patient but she also doesn't waste time. She believes in what she's teaching these kids and will do everything she can to teach them what they need to know. As a parent, it's incredibly gratifying to watch your child master these survival skills. Her schedule stays VERY full because she's so awesome (duh), but please please please reach out to her and get on her schedule to teach your child how to save themselves in the water!
Emily is amazing! We have taken both of our kiddos to her and will continue to do so!
My family is so incredibly grateful to Emily! Not only did she fit my 13 month old twins in her busy schedule, but she is so knowledgeable in ISR and treats your children like they are her own. The improvement from the first day to the last was truly amazing. When my son was having difficulty with a specific skill in ISR, she took videos and studied them that evening. The following day she had figured out what to do and just like that, he got it! I have full faith that if a water accident were ever to happen that my twins would know how to float until help arrived. We can't wait to start swim-float-swim in the spring!
"We love Coastal Swim Academy! The facility is wonderful, great staff and an overall excellent experience. Coach Jay is our son's favorite and has been teaching him for a year now. I love how helpful they are and open to discussing any swim challenges you may be having (like an overly confident swimmer!) and what to do to address those challenges."
"We started with Emily in 2018 for ISR and now both of my younger children absolutely LOVE attending swim class every week! The set up at Coastal swim academy is great, your children are able to see you and you them the entire time. The facility is extremely clean and well kept. Every instructor we have had have been kind and encouraging meeting my kiddos at their level. I honestly don't have enough good things to say and recommend Coastal Swim academy and Emily to any and everyone looking to learn to swim!"
"My grandson has been taking lessons here with different teachers and has learn so much. He is loving each lesson. They instructors are so patient."
"I'm thrilled with Coastal Swim Academy! My daughter loves the lessons, and the staff and environment are fantastic. Highly recommended!"
"Both of my kids are going to Coast Swim Academy. They are having flexible hours and will let you makeup your class if you ever missed it. All the staffs are so nice. The pool looks clean also changing room and restroom. They also have a little play area for your little one. Highly recommend this place "
"My daughter loved coastal swim academy! The staff is amazing and super nice. When my daughter was a baby I took her to ISR with Mrs. Emily and I loved the way she was very patient and flexible with my schedule she is just an amazing person and then I found out she was going to open an swimming academy I didn't hesitate to take her for swimming lessons with her. Thank you Coastal Swim Academy."
"I have both of my girls at Coastal Swim Academy. The skills that they've learned here are invaluable. We went from panicking and crying in the pool to excitedly practicing their techniques whenever possible. I've been impressed with the staff and instructors with their patience and understanding of each child's pace. Both of my daughters are much more confident in the water, and I have Coastal Swim Academy to thank for that."